Discovery Phu Quoc Paradise Island 2020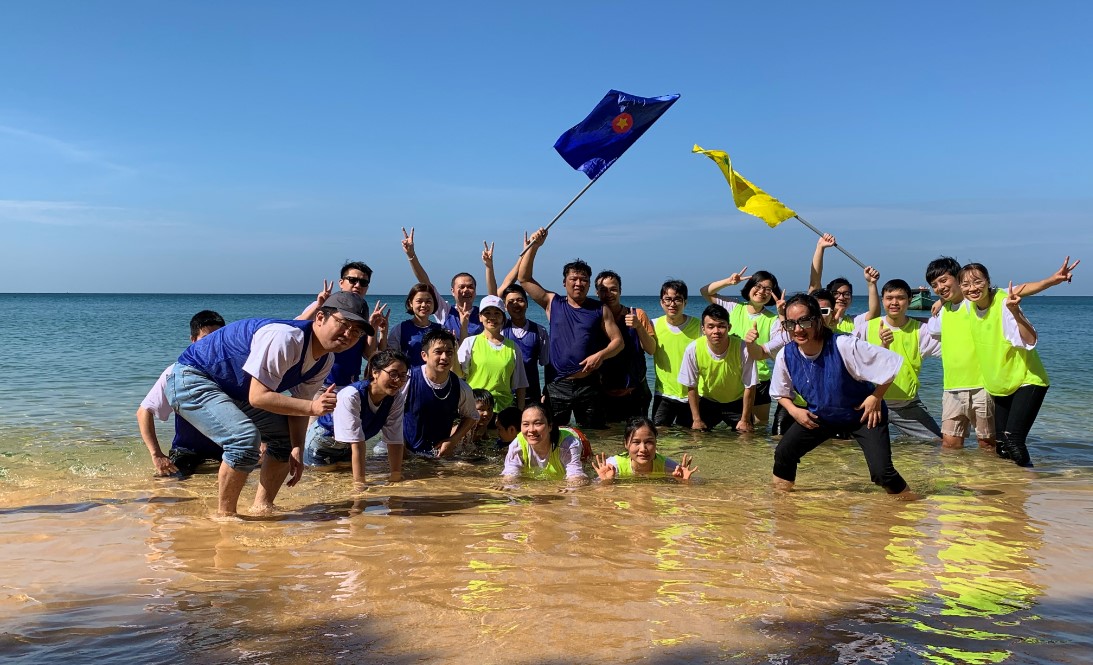 Leaving behind all of troublesome, difficulties and worries in working or daily life, we are all WFVN's members together escape the rat race to blow off steam with forgotten way back trip.
During the Phu Quoc trip 4 days 3 nights, Board of Directors and all members fully fired in series of funny, attractive acitivities and games in the Team building, Gala Dinner. Thereby, we buildup corporate culture, improve ourself soft skills.
At 10.am on November 25th, we departured to Phu Quoc Island where is far from Hanoi around 1500km. We are all eager to discover the Phu Quoc beauty that was written in the literature:
Once let's come to visit Kien Giang
Experience blue sea in Phu Quoc
Gently Pine along the seaside
Naughty with the wind as lovely song
After around 2 flying hours, eveyone seem to be tired, inmmediately when the blue sea appeared all members from children felt rivival, full of energy to experience one of the most beautiful beaches in Vietnam.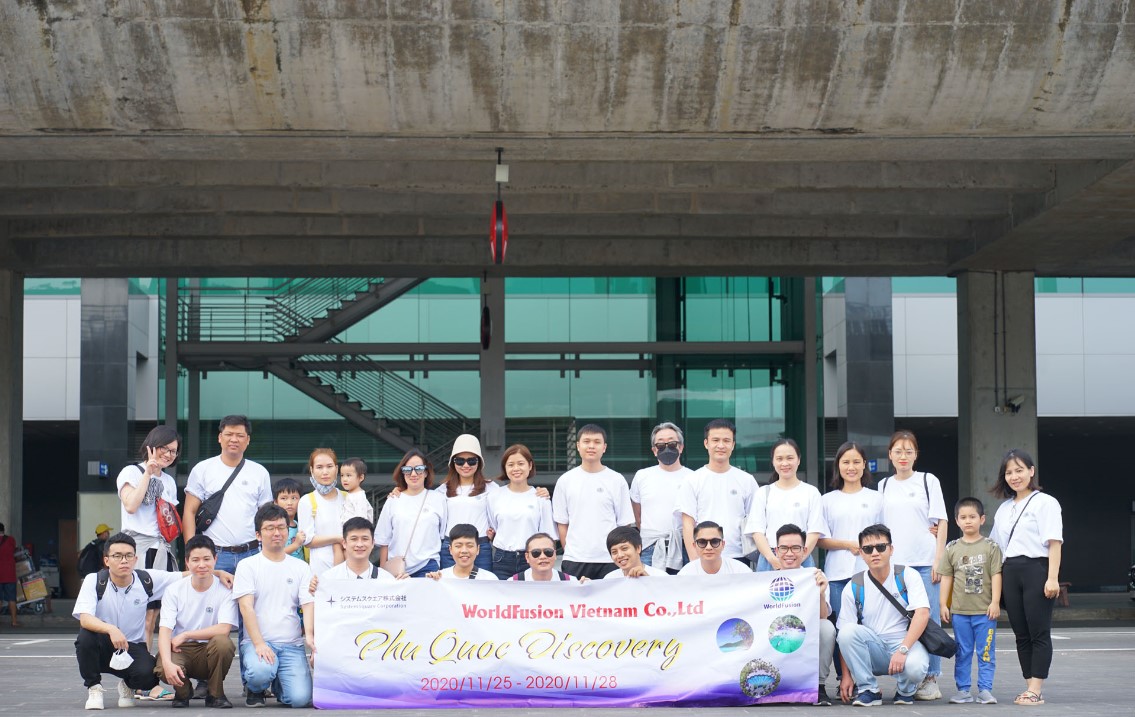 Gala Dinner is the first impressive opening program in Phu Quoc. There are so many attractive performances from WFVN's members.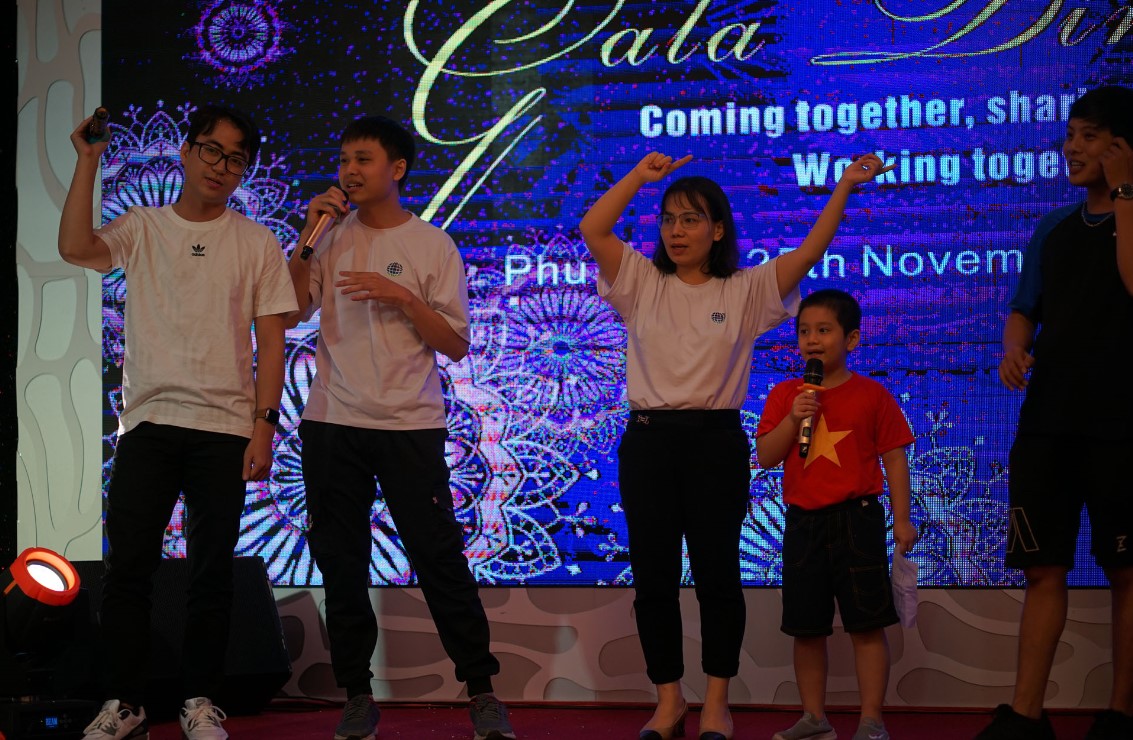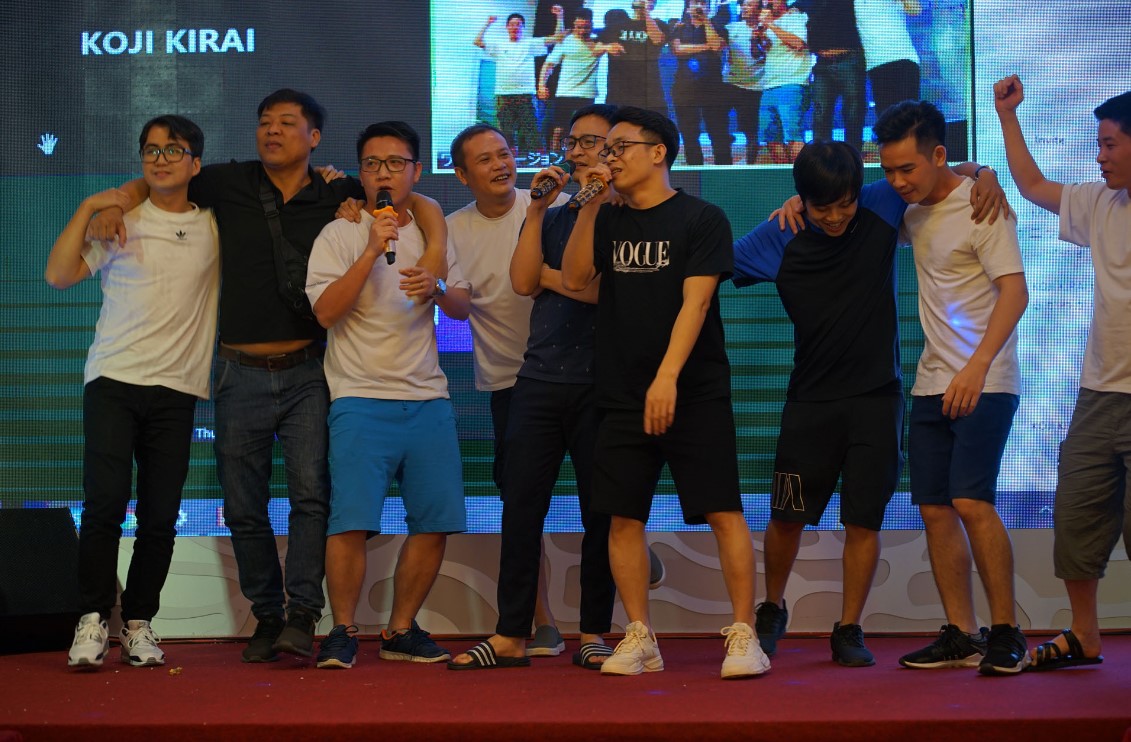 At that time, we together reviewed one year effort and the BOD shared their desire as well as the plan in the following time to set WFVN sail.
On this occasion, BOD awarded excllent members and excellent project, team on the first 6 months 2020.
We are proud of:
Excellent project Award: FB
Excellent Taskforce Team Award: Teambuilding Team
Excellent Award: Nguyen Dinh Binh
Dedication Award: Pham Quang Viet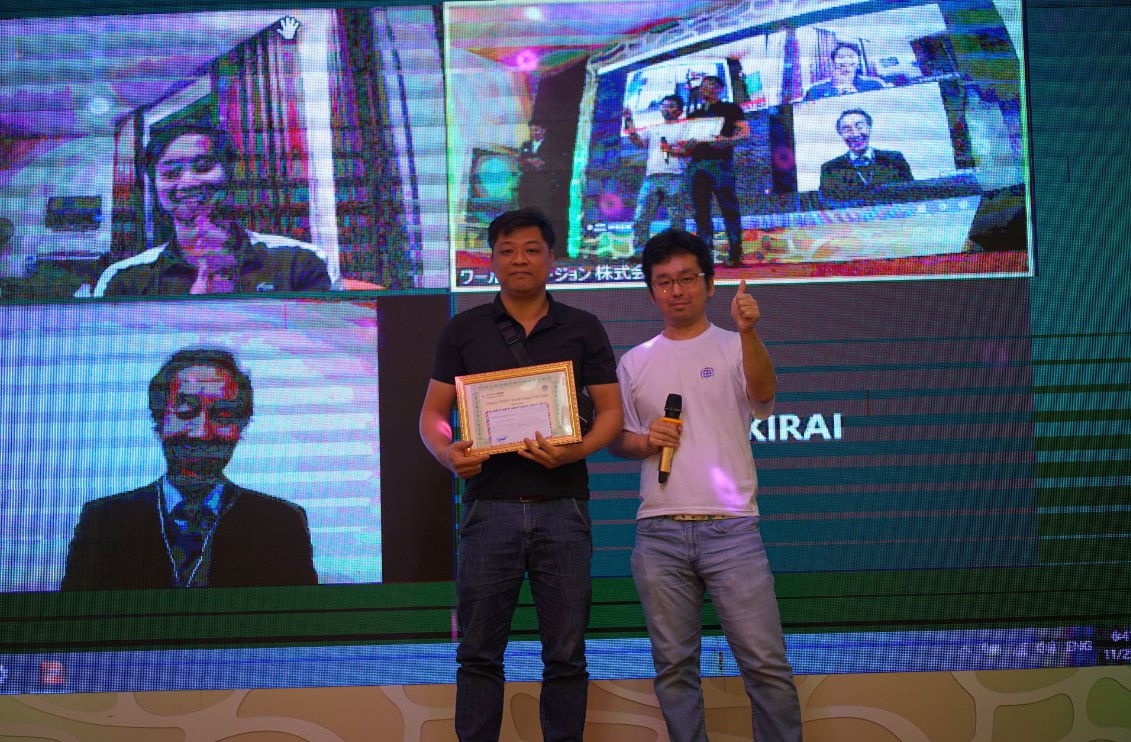 Excellent Award: Nguyen Dinh Binh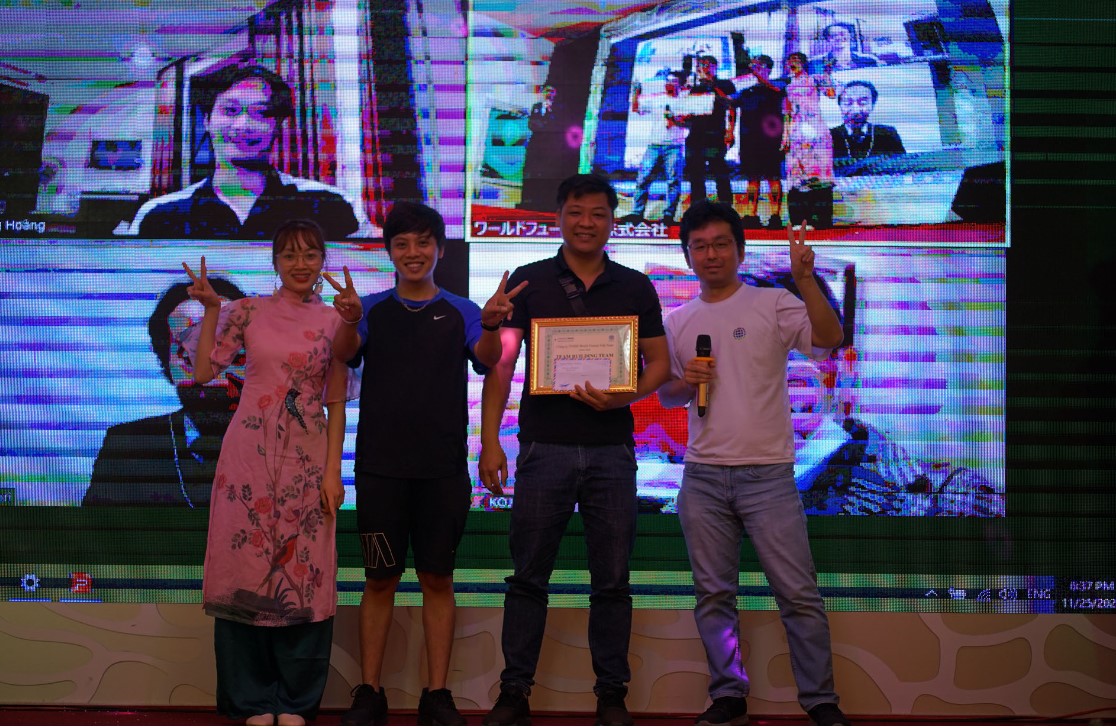 Excellent Taskforce Team Award: Teambuilding Team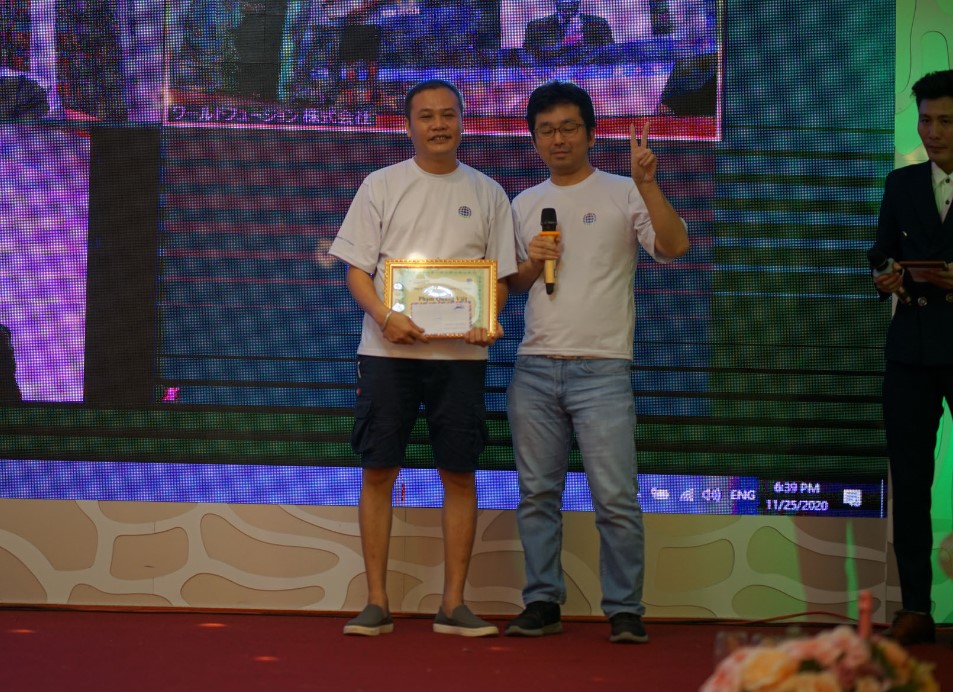 Dedication Award: Pham Quang Viet
And we all together sang Happy birthday song to send best wishes and small gifts to November and December born members.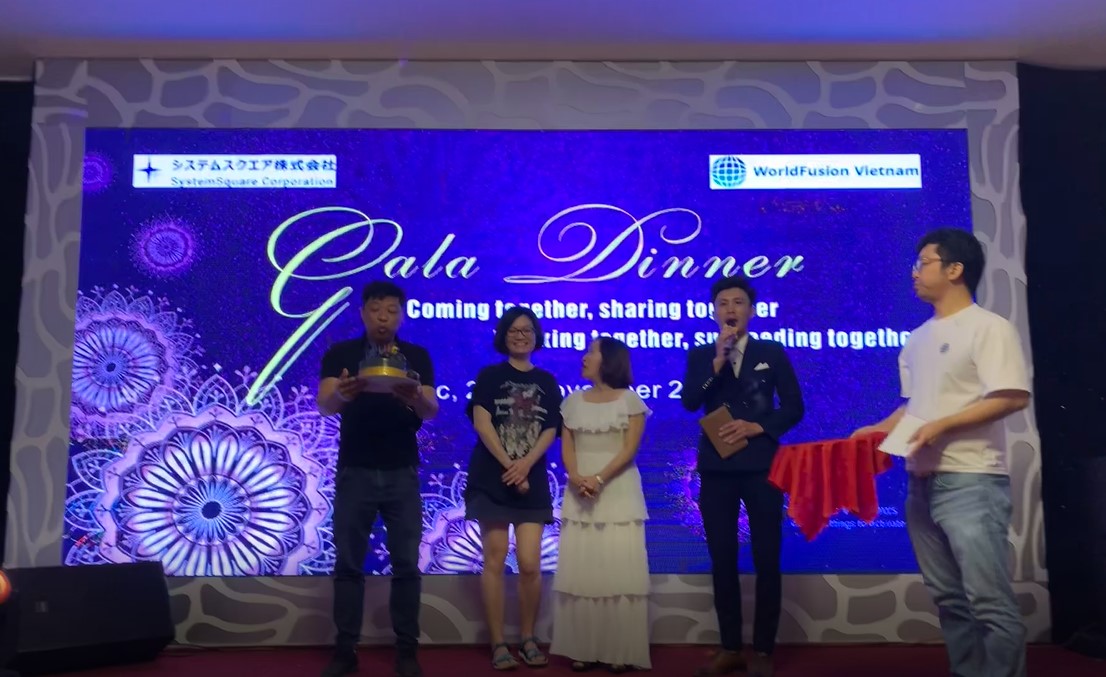 If the first day was warmly emotion, the second day was so excited and attractive with Teambuilding on the beach.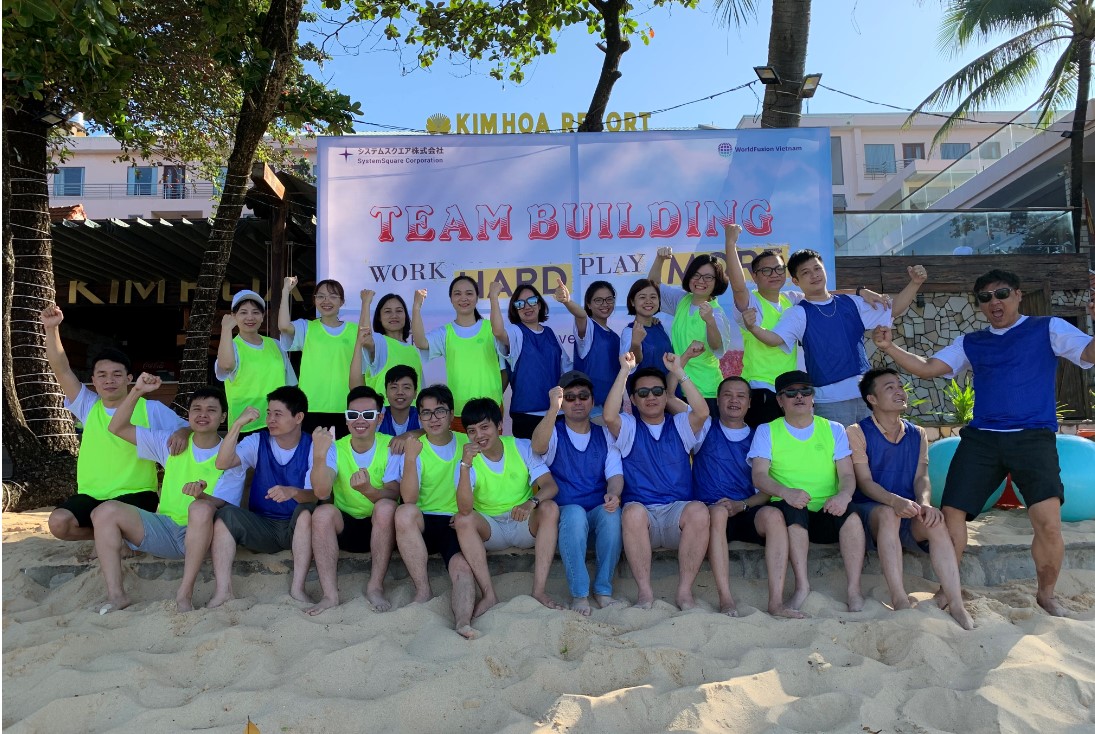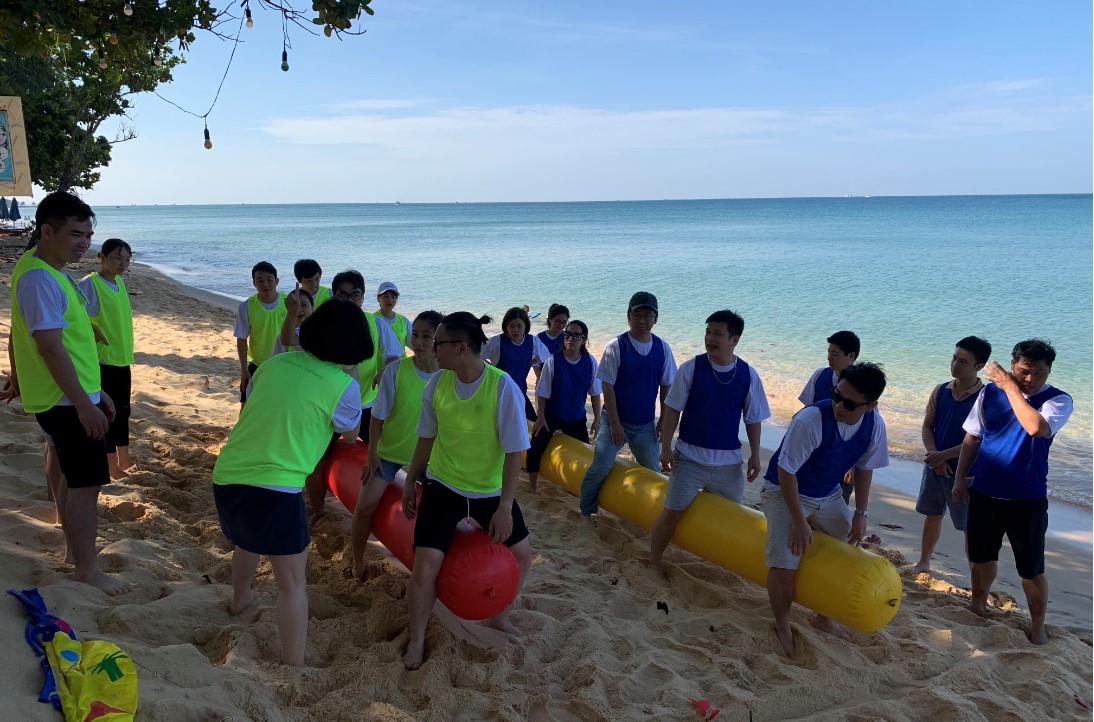 Although, the weather is so hot, with full of energy and great teamwork spirit, so all WFVNers fully burned with Teambuilding games in the blue sea, white sand and sunshine.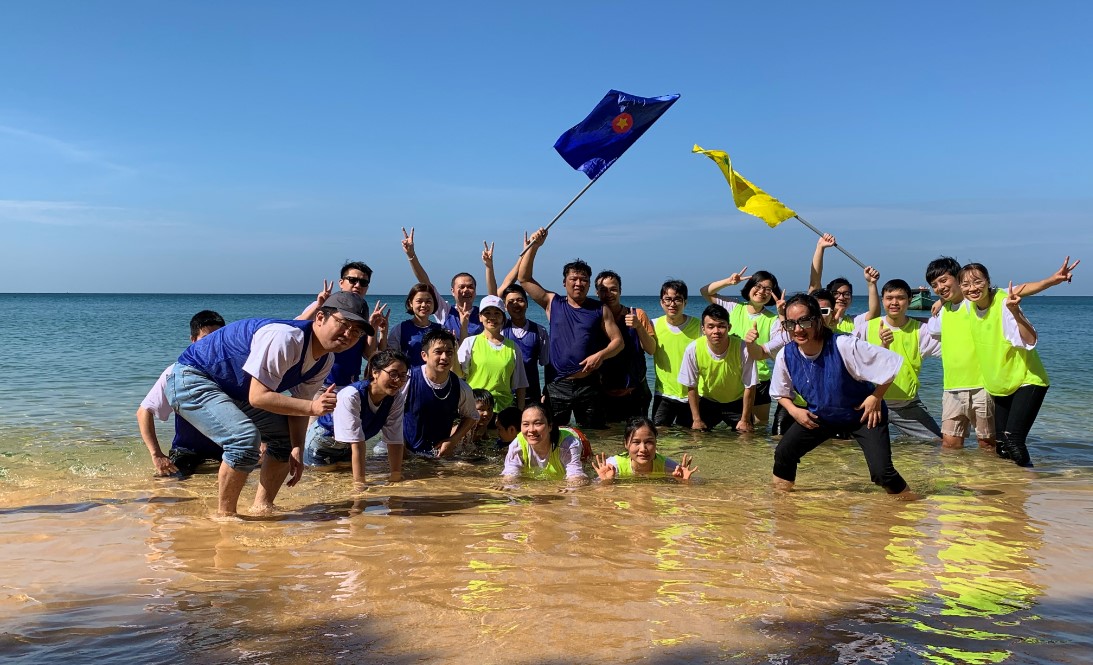 Teambuilding game: Tower Build up
On the trip, we had chance to visit the most famous sites in Phu Quoc as: Phu Quoc prison, Ho Quoc Pagoda, Natural Pearl area, pepper garden, traditional fish sauce factory, Sim wine, etc. After having delicous sea food lunch, we were so excited to discover Vinwonders, the most famoust destination where is must go site in Phu Quoc.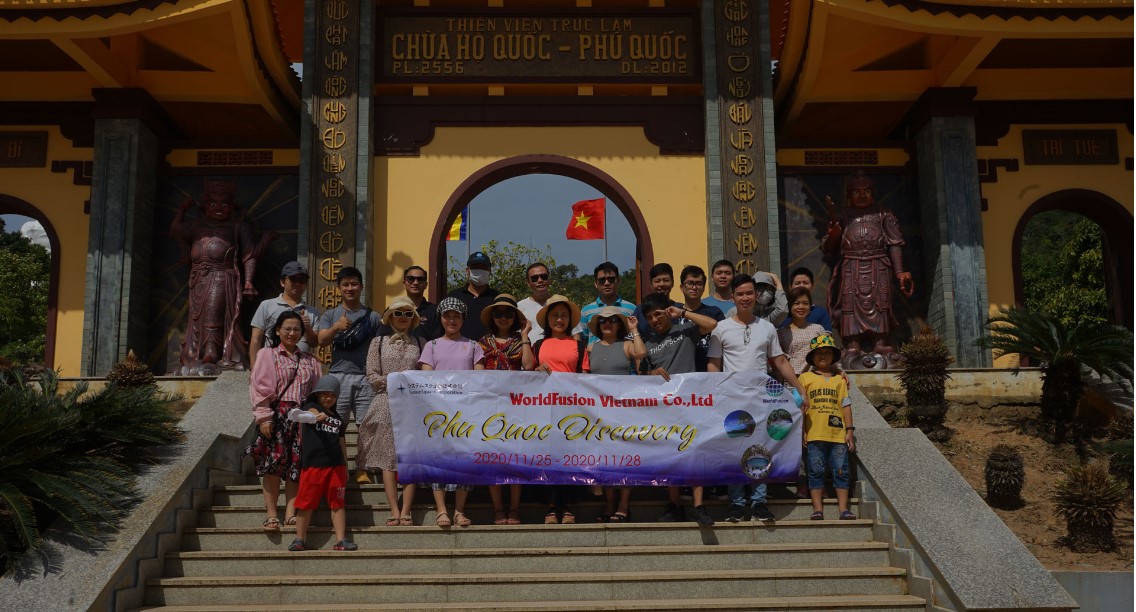 Visit and pray for peace at Ho Quoc Pagoda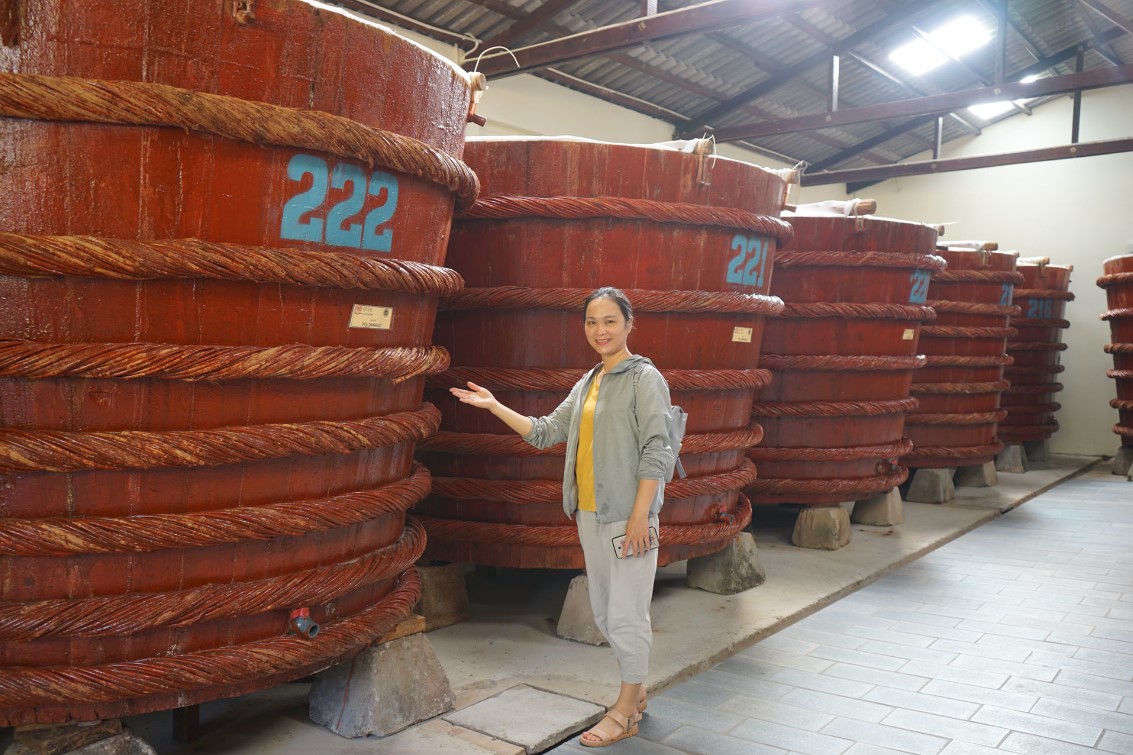 Traditional fish sauce factory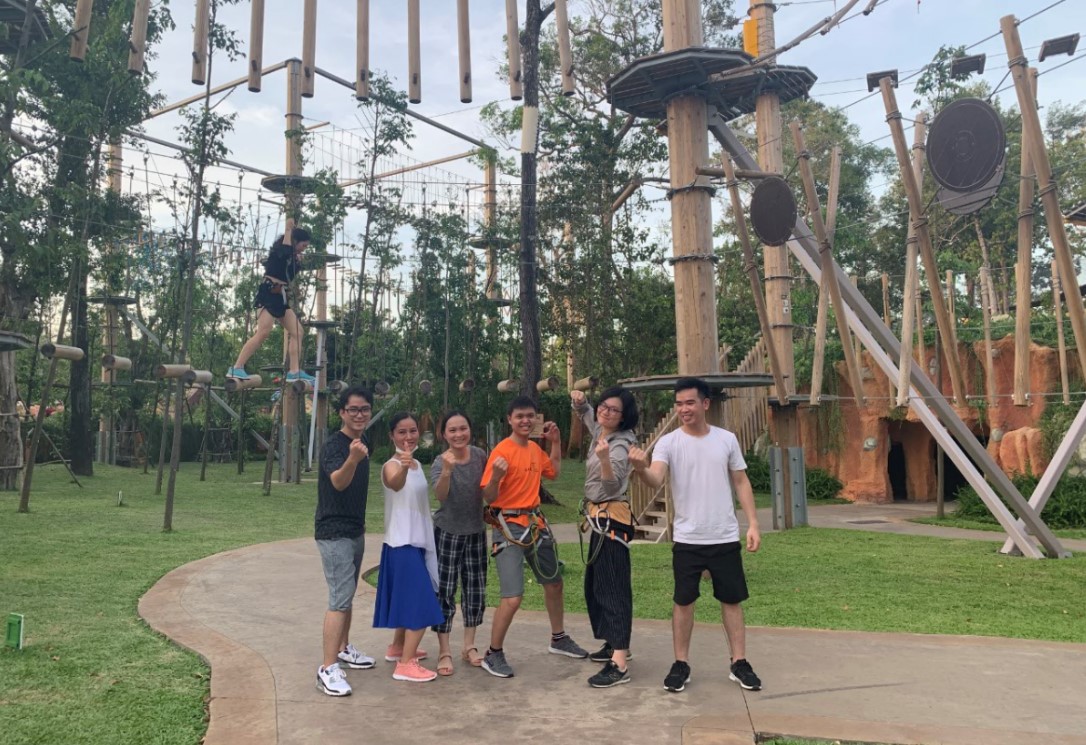 Vinwonders Discovery
All good things must come to an end, we came back Hanoi with funny, happy and meaningful memories. Despite of being affected by Covid – 19, but BOD tried their best to have a memorable company trip to encourage all members. Hope that, all of us always show our best effort to overcome difficult period, self growth and accompanied company development. We will have more and more funny trip together.