January 8th 2020 night, WorldFusion Vietnam had a warmly, cozy and successful Year End Party.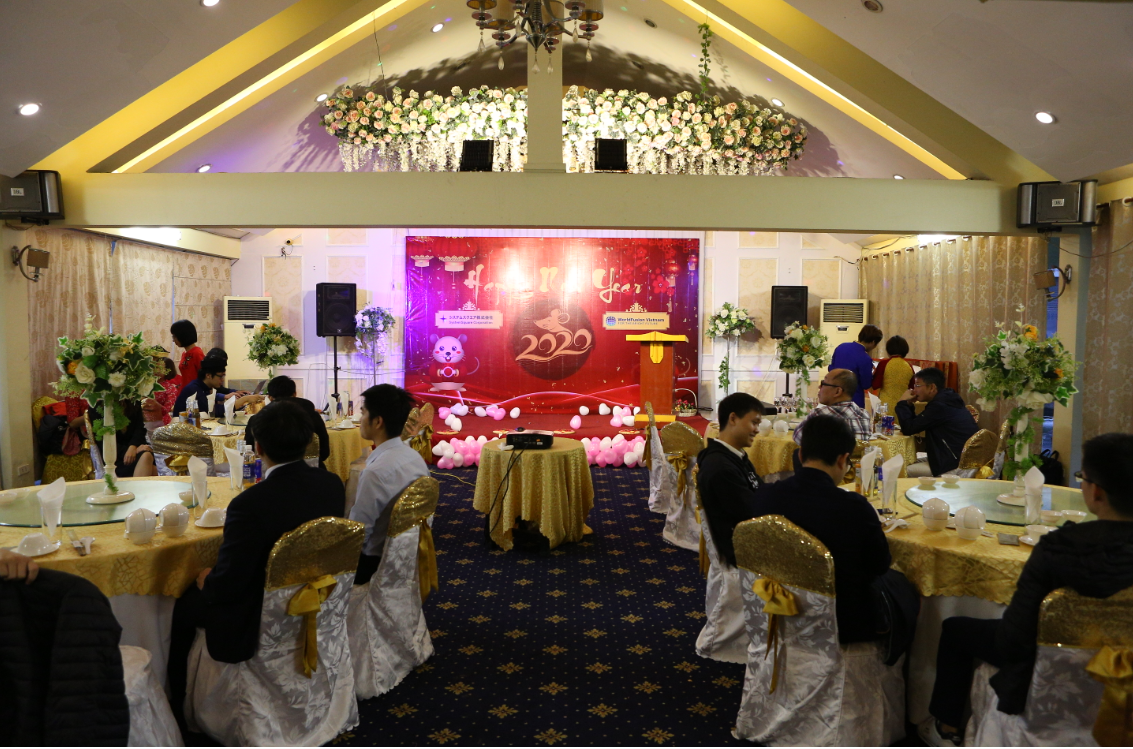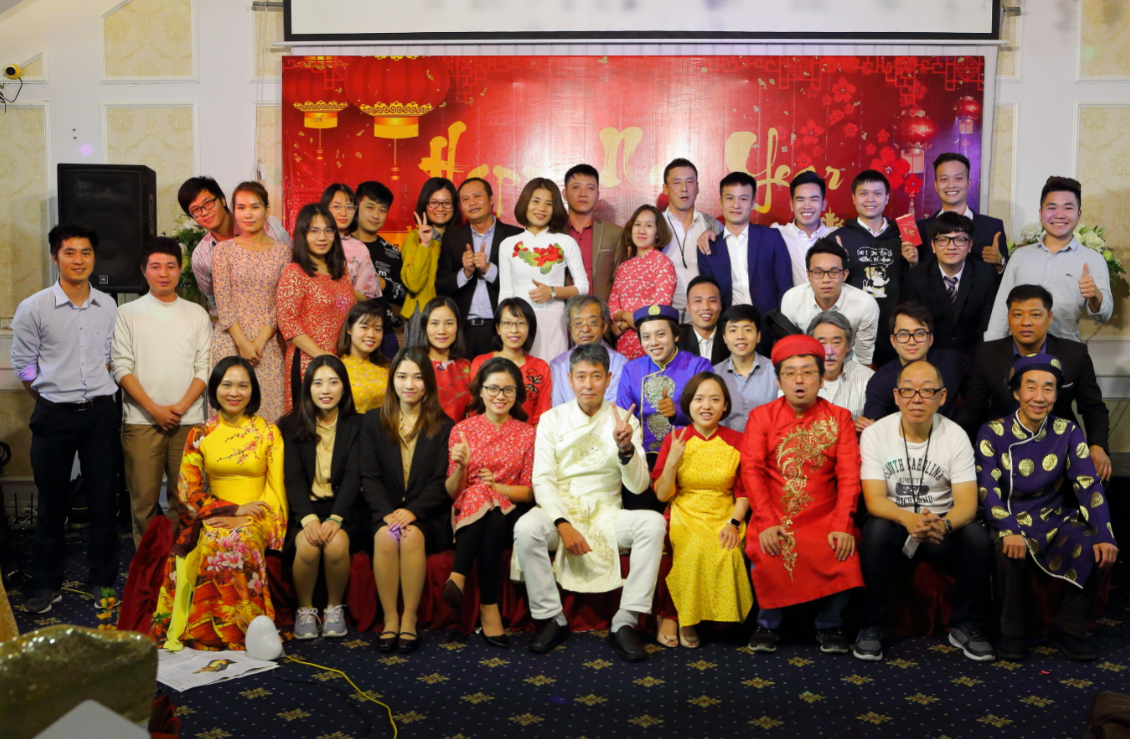 We together reviewed and summaried the result and acchivements in the year of 2019.
All WFVN's members from Hanoi office and Da Nang office joined in the party. On behalf of company, Director Mr. Kirai Koji had opening ceremony speech. He also said thanks for effort and dedication from all members to the company development.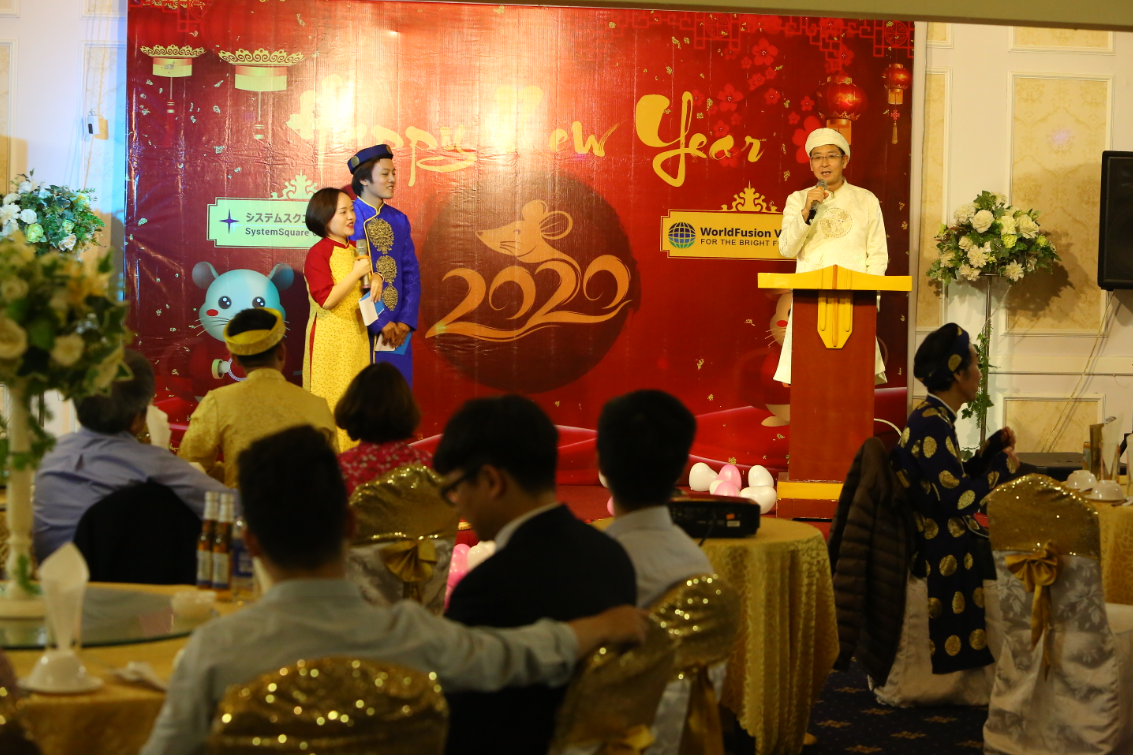 When Director ended of the speech, everyone stood up, cheered with the red wine and chanted company slogan "For the bright future". That was the most impressive moment at the party.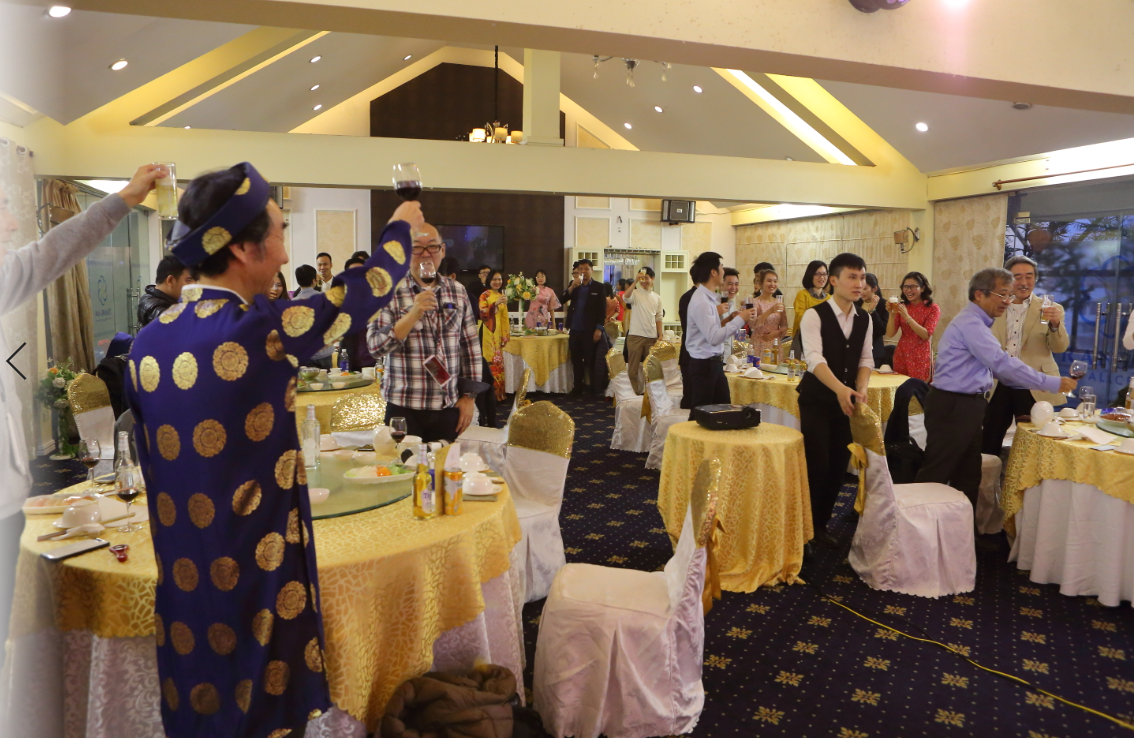 With attractive and funny present of Dang Chinh and Phuong Dung, MC in the Gala Dinner, the party became colorful and exciting with series of gameshows and music performance like solo, duet, sexy dance, DJ. Especially, lucky draw was so impressive with a lot of gifts from BOD.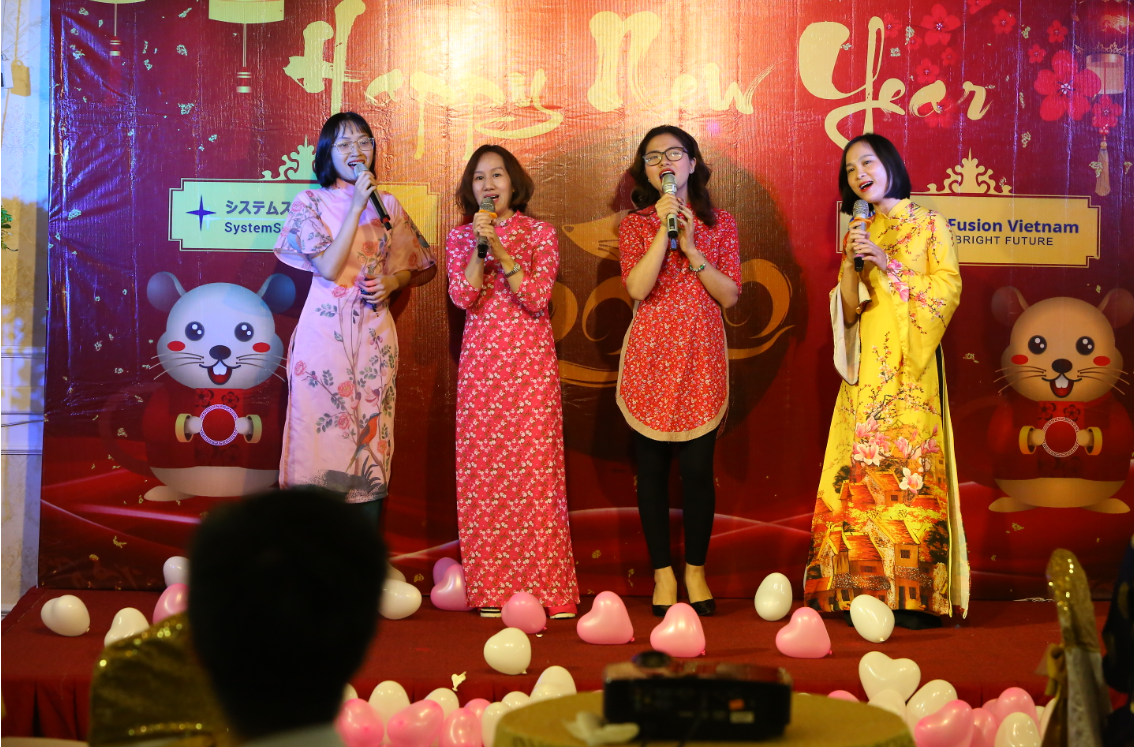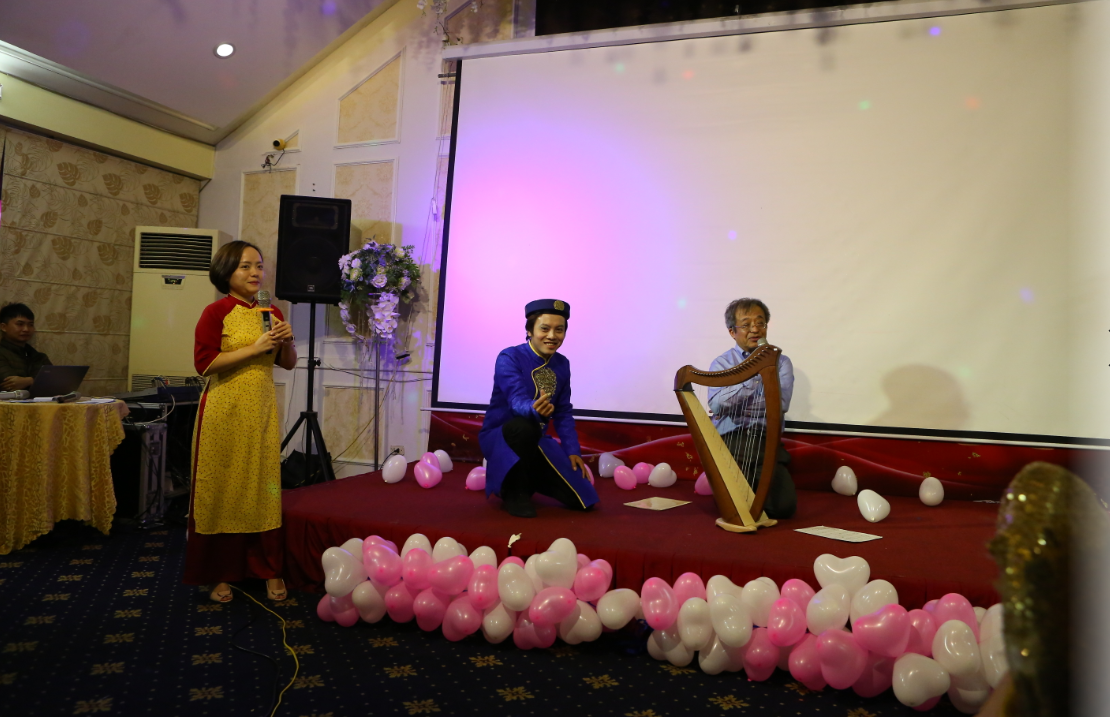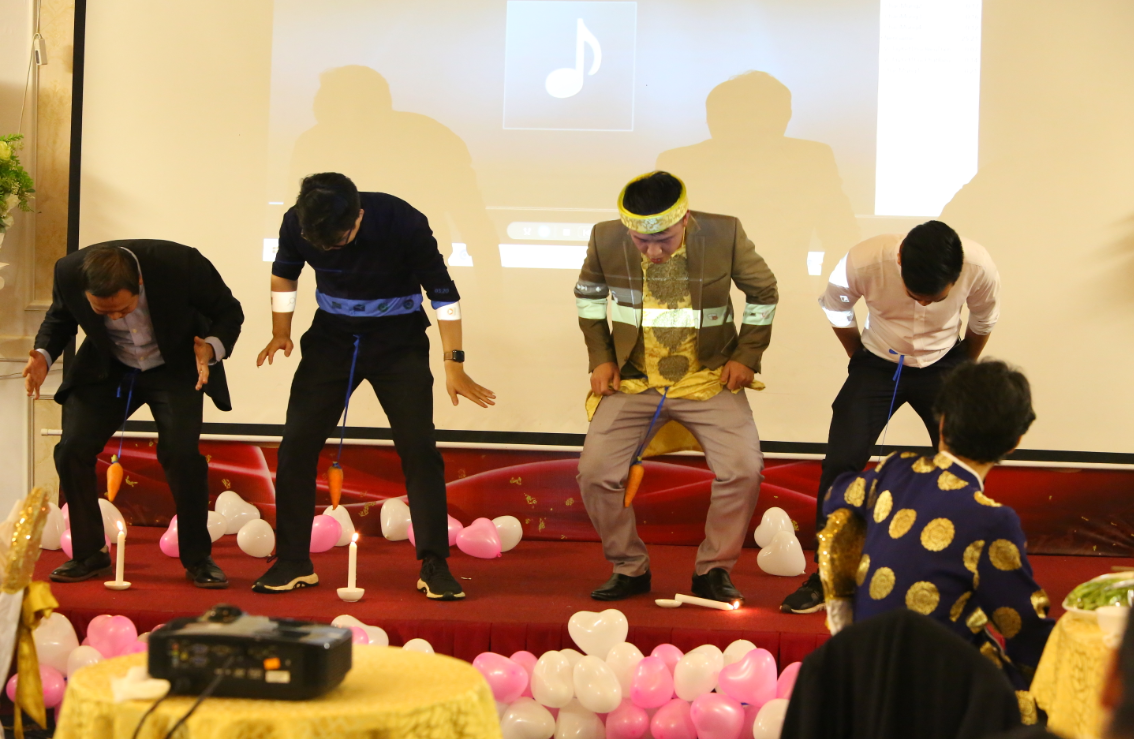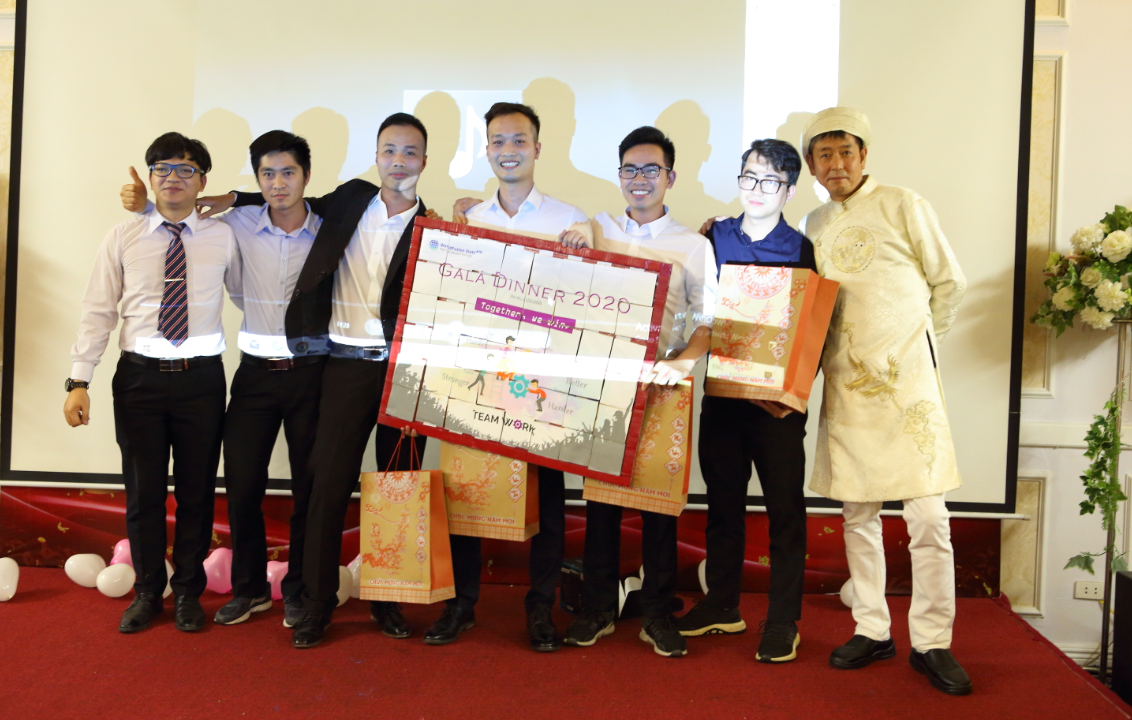 Annually, BOD send Tet gifts to all WFVN members.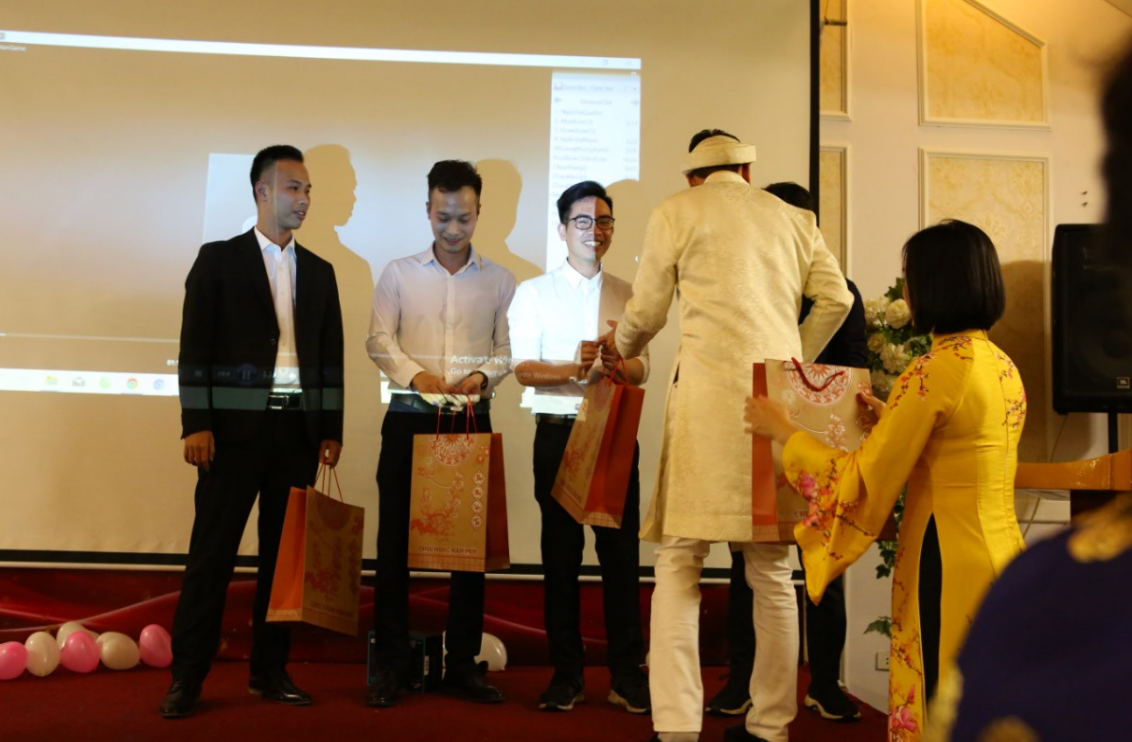 All good things must come to an end. What an unforgettable party that was! Everyone was so emotional and happy. There were lots of nice photos, too.
One can said that 2019 is the best ever year from WorldFusion Vietnam foundation. That's milestone was built up from all WFVN's members effort and dedication, from the support of all partners, specially from customer co-operation. So our BOD said thanks for all of you from our heart.
Finally, happy new year, best wishes for all of you. Wishing you happy, lucky, healthy and prosperous. WorldFusion Vietnam hope for your continous co-operation in the future.